Dental Health for Horses
Our equine friends can suffer from dental disorders, just like people can, that affect their ability to eat and perform.
Annually scheduled equine dental visits from the vets at Badger Veterinary Hospital & Equine Services include a thorough oral health examination and dental floating (if necessary). This helps to ensure optimal dental health for your horse.
All of our equine vets are trained in the use of motorized and hand-powered dental instruments. The use of sedation and full-mouth speculums to perform oral exams allows our veterinarians to accurately assess and treat the dental needs of your horse with comfort and safety in mind.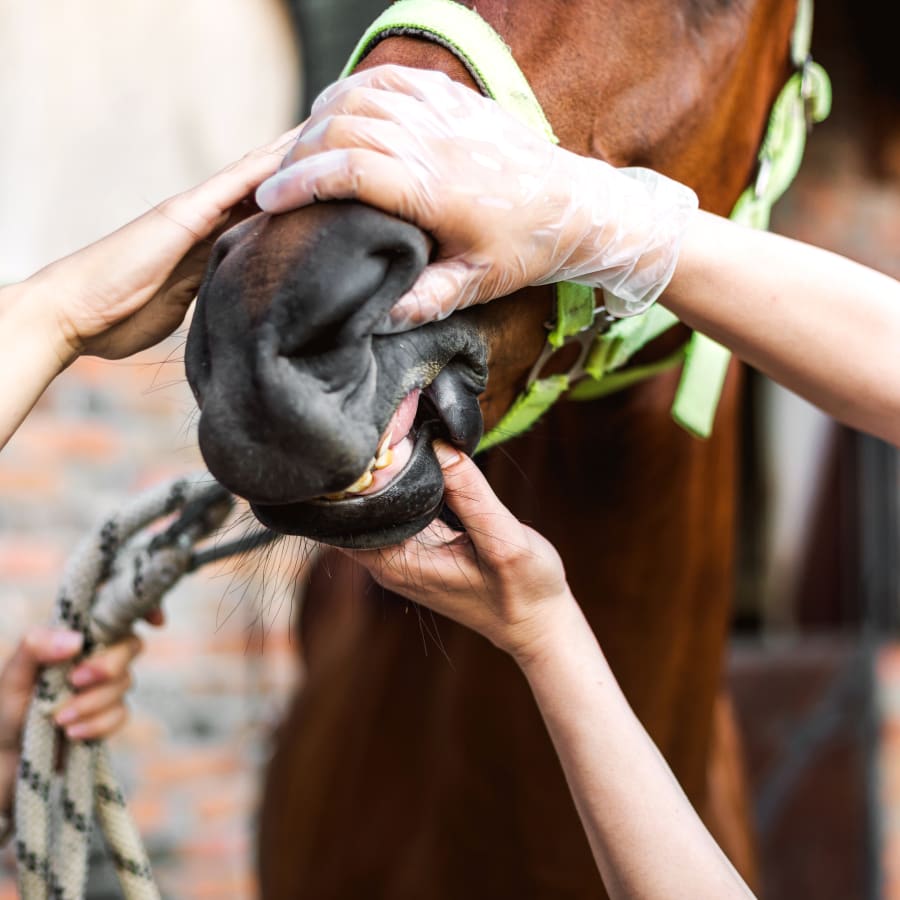 Equine Dental Care & Exams
Adult horses should be seen by a veterinary dentist at least once each year. Horses that are growing or over the age of 20 are prone the dental health issues and may need to be seen more often than once each year.
At Badger Veterinary Hospital & Equine Services, our equine vets can assess, diagnose, and treat dental health problems in horses.
FAQs About Equine Dental Care
Here are some of the most frequently asked questions from our clients about horse dental care.