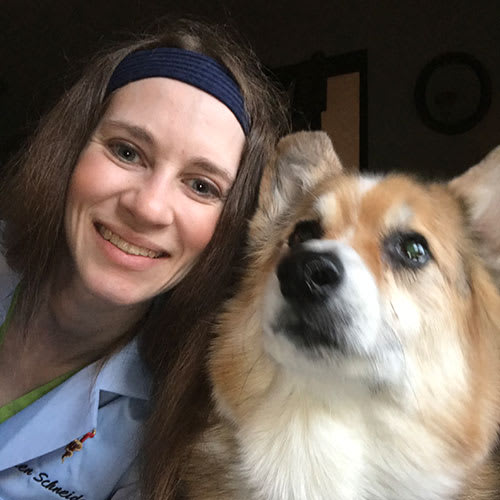 Dr. Schneider
Dr. Ellen Schneider grew up in the Madison area and is a 2021 graduate of the University of Wisconsin Veterinary School. After veterinary school, she completed a year-long equine internship and also pursued her Masters of Public Health degree. She is excited to be joining the Badger Veterinary team as a mixed animal veterinarian. 
Dr. Schneider became involved with horses when she was ten years old and was active in the 4-H horse project with her gelding Jasper. Dr. Schneider is Fear-Free certified and has particular interests in the areas of nutrition, pain management, and geriatrics. 
Dr. Schneider's professional affiliations include the American Veterinary Medical Association, American Association of Equine Practitioners, and Wisconsin Veterinary Medical Association.
Interesting Facts
Dr. Schneider's first pet was a guinea pig named Chester. Her first dog was a Corgi named Gimli
She has tried all the flavors of Cheerios, and still hopes they bring back the Multigrain Peanut Butter flavor
She enjoys hiking, reading, and baking (for humans and pets) in her free time