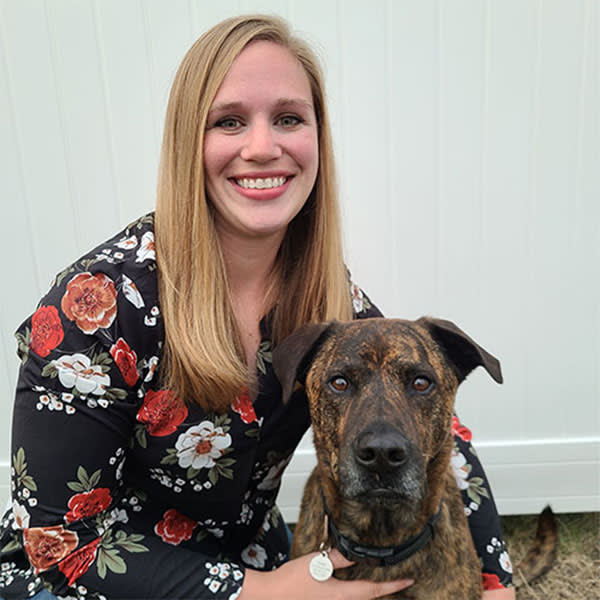 Dr. Perkins
Dr. Megan Perkins is originally from southern Wisconsin and is excited to practice in the community that has always been home. She will be joining Badger Veterinary Hospital as a small animal veterinarian in August 2021. Dr. Perkins graduated from the University of Wisconsin School of Veterinary Medicine in May 2021. Before veterinary school, she graduated with a bachelor's degree in Animal Science from the University of Wisconsin Platteville in 2012.
Dr. Perkins is committed to providing high-quality care with minimal stress for her patients and is Fear Free Certified. Her other clinical interests include soft tissue surgery, preventative medicine, neonatal and geriatric care. She is excited to help clients by helping their pets lead happy, healthy lives.
Dr. Perkins currently resides in Janesville, WI, with her husband and menagerie of rescued pets. In their free time, they love doing anything outdoors.
Interesting Facts:
Megan grew up riding and showing horses and still has her childhood horse, Reggie.
She loves traveling and trying new food.
Megan has historically been a very unsuccessful gardener but continues to try yearly!
Before deciding to go to vet school and focus on small animal medicine, Megan worked with bulls at a bovine genetics company for 3 years.
She and her husband enjoy camping, hiking, and backpacking.
Megan enjoys volunteering with shelters and rescue groups to help less fortunate pets.